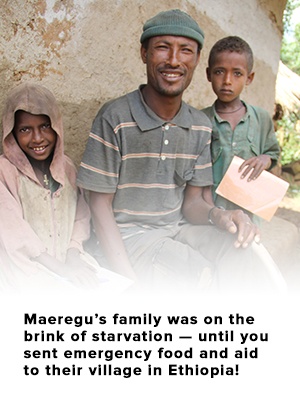 YOUR GIFT MULTIPLIED 22X IN IMPACT!
How many children will you save?
Thanks to matching grants from the U.S. Agency for International Development (USAID) and other partners, every $1 you give today will become $22 to help children who are fighting for their lives against hunger.
Your generous online donation will make an exponential difference, multiplied 22x to bring hope … and save lives.
Don't delay! Give online TODAY while the 22x matching grants still apply! Give by December 31 to get your 2016 charitable giving tax break!