How You Can Make a Difference in the World's
Worst Humanitarian Crisis Since WWII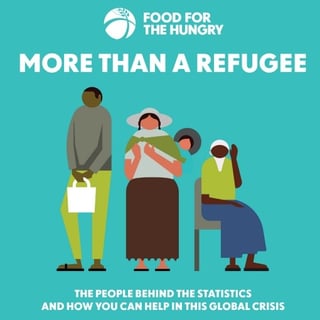 It's not OK that an unprecedented 59.5 million people around the world have been forced from their homes, mostly by violence and war. Nearly 20 million have taken refuge in other countries. Half of those are children.
The Syria crisis alone is the worst humanitarian crisis since the second world war.

In this revealing eBook, you'll discover:
The truth about the the refugee crisis
How life as a refugee destroys children's futures
Steps you can take to make a difference