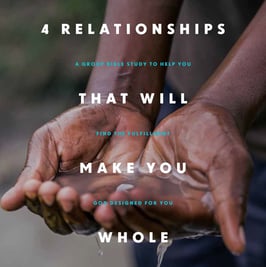 God Wants to Make You Whole
This FREE Group Bible Study Will Help You Claim That Promise!

God created 4 vital relationships for you. When they aren't working right, you miss out on the fulfilment that God wants to give you!

Discover how to claim God's best for your life.
Learn to let God's glory shine through you
Find out how to love God by loving others
Identify how you can care for all God created
Experience the value God places on you